Useful instructions


In order to help navigation and manageability on Digitália, you can find useful screenshots and brief explanatory texts here.

The images below describe the Home page, Document Information and the Scrolling Interface.




Home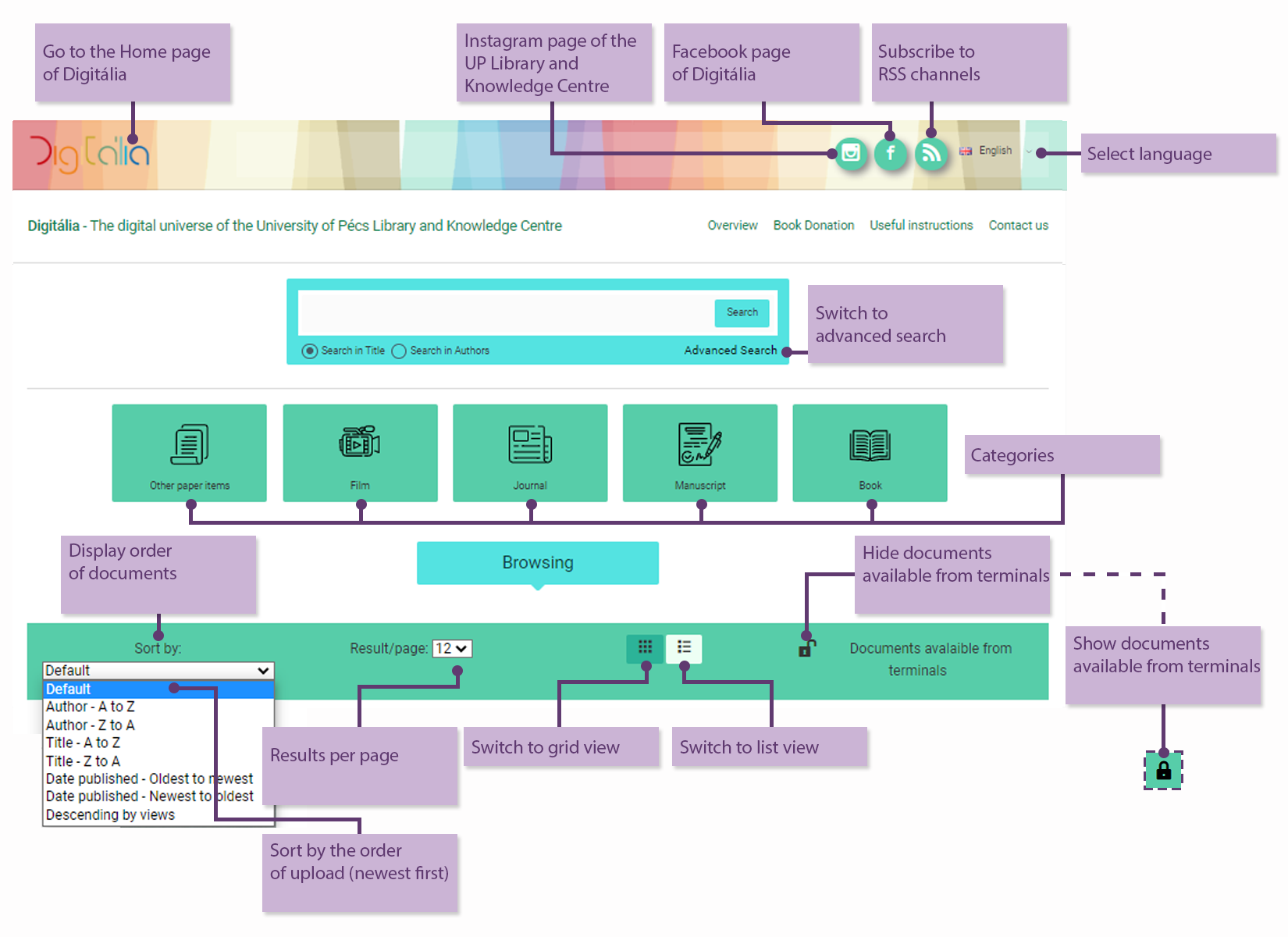 Document Information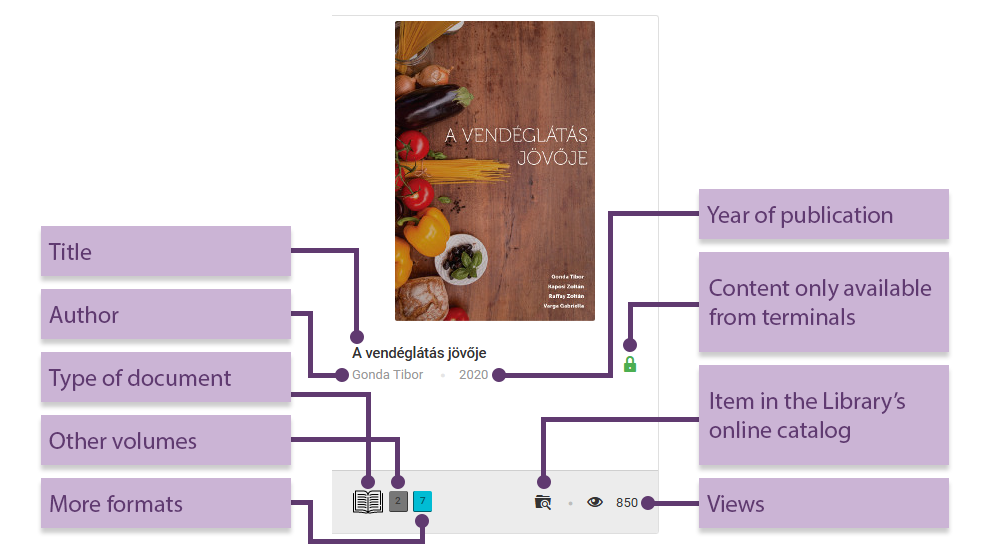 Use of the Scrolling Interface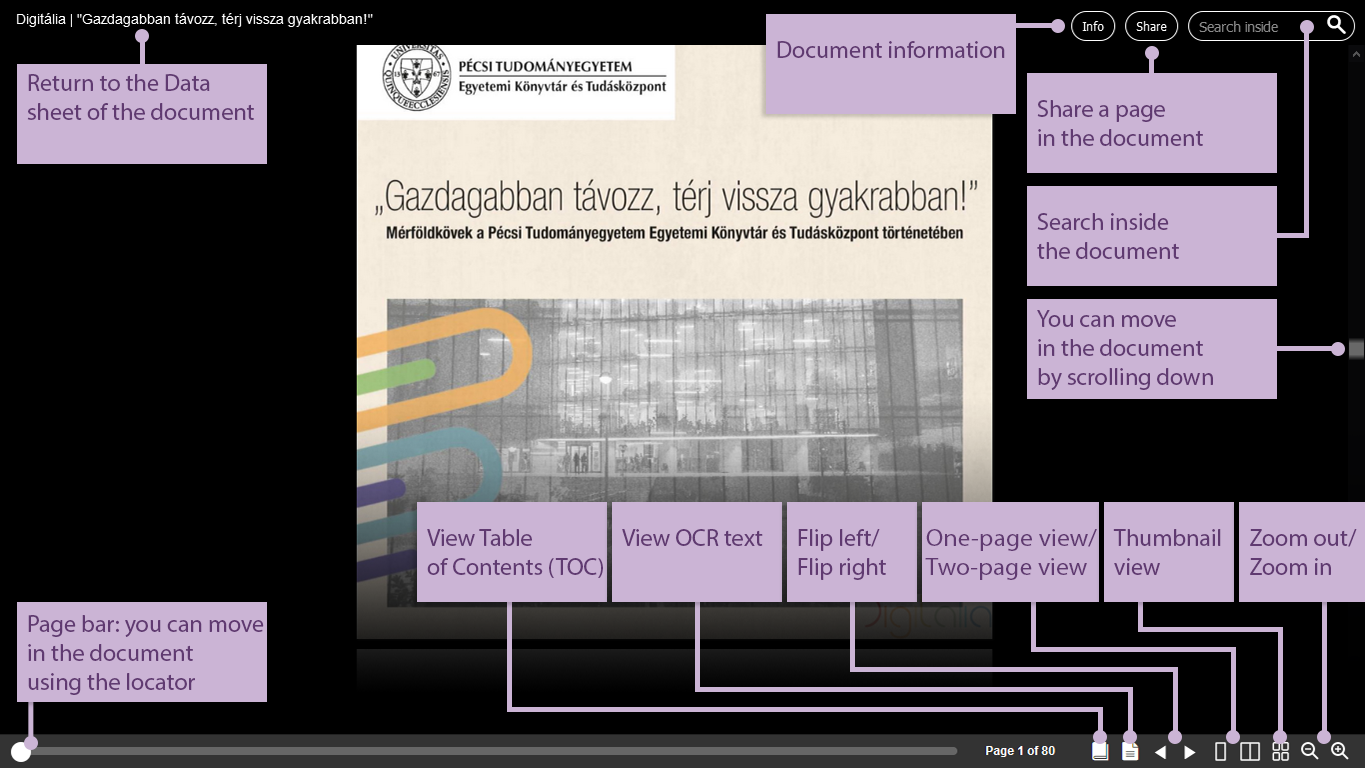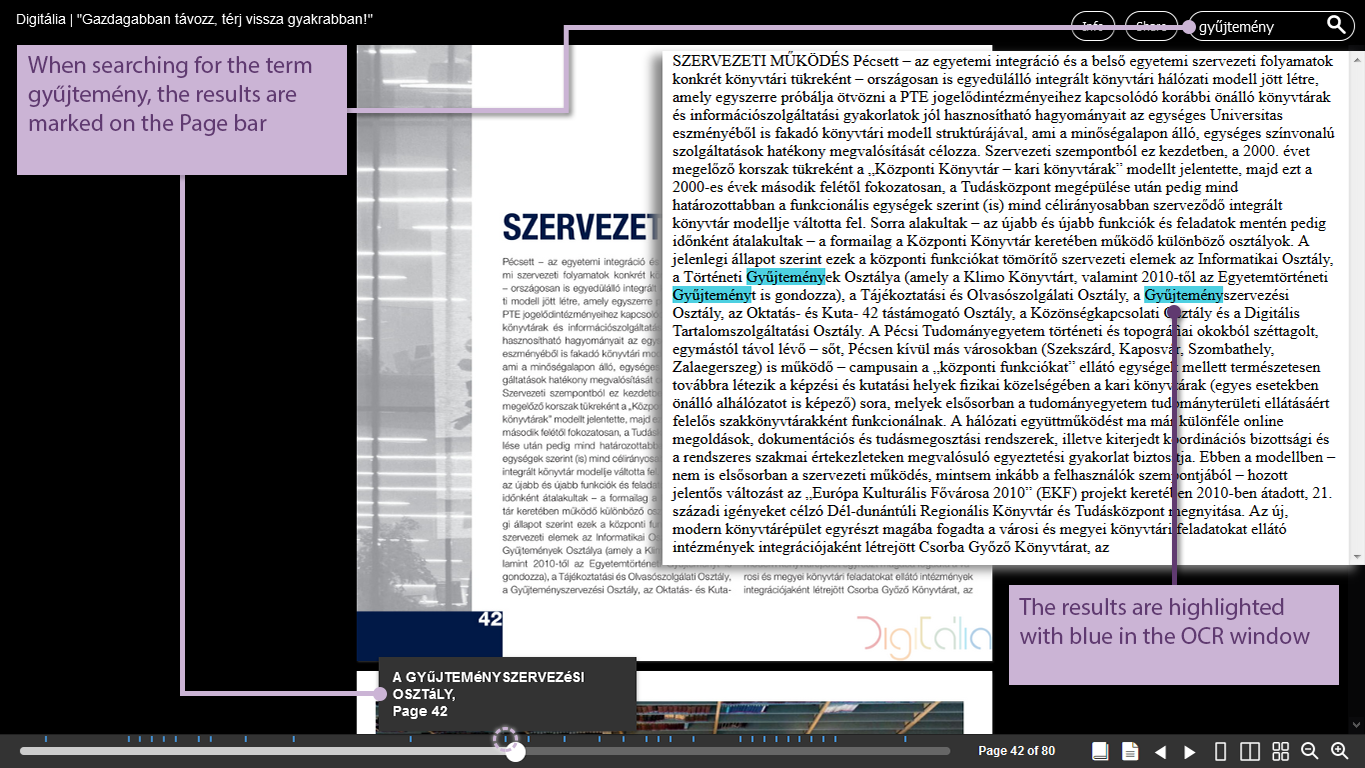 Library terminals

On terminal computers, digitalized documents protected by copyright cannot be printed and copied – they can be only read.
The works and terminals can be used for the purposes of scientific research or private study according to the Sect. 38 (5) of Act LXXVI, 1999 on Copyright.
Where are the library terminals?
In the building of the South Transdanubia Regional Library and Knowledge Centre (Pécs, Universitas street 2/a)
- On the 2nd floor, there are 2 terminals in the Reading Hall.
In the Library of the Faculty of Engineering and Information Technology (Pécs, Boszorkány street 2.)
- 1 terminal
In the Library of the Tóth József Faculty of Humanities and Sciences (Pécs, Ifjúság street 6.)
- There is 1 terminal in the Research Hall.
In the Library of the Faculty of Cultural Sciences, Education and Regional Development (Szekszárd, Rákóczi str. 1.)
- 1 terminal.